The Life Sciences Corridor is sustained by skilled labor force availability, access to leading universities and much more…
The Life Science Corridor is connected by the MBTA Red Line. This subway line serves as a connective link between participating communities.

Easy Access
The MBTA Commuter Rail system serves as the heavy rail arm of the MBTA's transportation coverage of Greater Boston.
All 5 cities are easily accessible by major highways and transportation networks. Logan International Airport is just 15 minutes away, whether by train, boat, bus or car. The Life Sciences Corridor is focused on Transit Oriented Development (TOD) which is mixed use residential and commercial development designed to maximize access to public transit.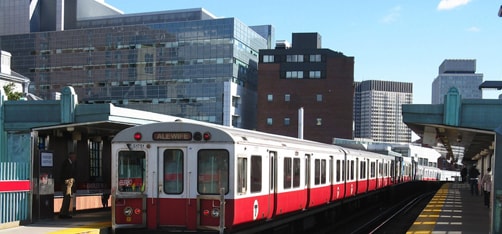 The Redline makes travel easy to cities in the Life Science Corridor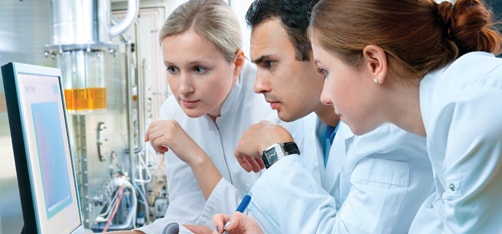 A highly skilled labor force is available to help your company grow.
Highly Skilled Labor Force
The Life Sciences Corridor is sustained by skilled labor force availability, access to leading universities, the existence of established innovative research and development districts, proximity to major research hospitals, and presence of venture capital resources, all within the world's leading life sciences cluster.
Companies located in these cities are also able to take advantage of funding programs offered by the Massachusetts Life Sciences Center; backed by a ten-year, $1 billion state investment initiative.
Great Location
The Life Sciences Corridor is home to over 450 companies within the Life Science Industry Cluster. The Life Sciences Corridor boasts occupancy of the largest biopharmaceutical companies in the world: Biogen, Sanofi-Aventis, Novartis, Pfizer, Johnson & Johnson's Innovation Center, Merck & Co, Vertex Pharmaceuticals, Glaxo Smith Klein, Boston Scientific, Haemonetics among others.
The Longwood Medical Area (LMA) hosts world-famous medical campuses such as: Brigham & Women's Hospital, Children's Hospital, Dana-Farber Cancer Institute, Harvard Medical School, Harvard School of Public Health, Harvard School of Dental Medicine, Merck, and other healthcare, research, and educational institutions. The LMA has more than 45,000 scientists, researchers and staff and over 21,000 undergraduate and graduate students.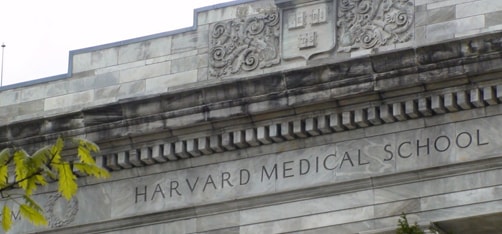 The Harvard Medical School is just one of over many well known medical campuses within the corridor
This area includes more than 45 museums, dozens of theaters and is home to the world renowned Boston Pops Orchestra